We're writing to tell you the unfortunate news that our cat Booie was put to sleep on Thursday, April 20th, early in the morning.  He was 17.  Since we've been grieving, we've procrastinated putting this on the C.C. blog–probably because it makes it "real" in a new way.  We hope to make a video soon, talking about our experience with him in the RV–for instance, he was so smart, he would use the big bedroom mirror as a tool to watch us and himself (only a few animals are smart enough to do this, and it's rare in cats)!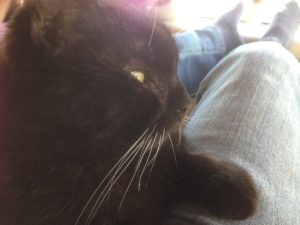 Tracy:  Chris and I had traveled that day, and drove to Yuma, AZ.  It was only after arriving that I noticed Booie acting like he had a bladder infection (actively going in and out of litter box with little to no results).  And the closest after-hours clinics were either in Phoenix, San Diego, or Indio–can you believe it?  All so far away!  We chose Indio, and drove the 3 hours (6 round-trip) to get him there.
Found out his urinary tract was blocked, which is quite serious.  His tract was blocked before in 2005, and I think he ultimately got through it because he was very young and healthy.  It took 2 separate times to get unblocked, and overall it was a difficult time.  He's been on a special diet since then.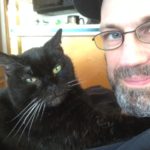 Chris: I met Booie in early 2008, when Tracy and I started dating and immediately took him into my heart. The smartest cat I ever knew, he had a big personality and was kind-of the King of our group. He will be remembered as an important member of the Crew and will live with us in spirit forever.
Tracy:  Booie was my Fur Family / Animal 'Guardian Angel' support through major life changes:  I went back to college to complete my B.A., quit drinking alcohol (which was good, as I was a fairly serious problem drinker), continued with school and got a Master's Degree, met and married Chris, and started this RV lifestyle (among other great things).  And now, since we started RV'ing, after I realized that I'm an Empath, Booie helped me in learning to not only manage it, but to be in service with it.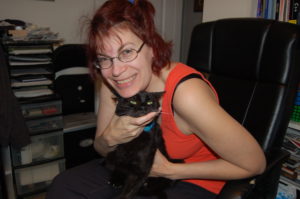 He came into my life at the 'right' time, and is exiting at the 'right' time.  As much as I am in pain, I am in an equal if not greater state of Gratefulness.