We have finally left the SF Bay Area again and are slowly making our way to L.A. where I will attend the Electronic Entertainment Expo (or E3 as it is known) in mid June. The last few days we stayed near Santa Cruz at Pinto Lake RV Park in Watsonville. The park was a pleasant surprise, given that it was not originally our first choice. We had totally missed that it was Memorial Day Weekend, a major holiday and every park we called told us they were fully booked!
Luckily this little city park at Pinto Lake had an opening for one night, so we took it thinking that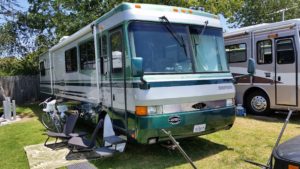 we might have to go on the next day inland, away from the coast to avoid the holiday crowds. But we were really lucky when the park hosts told us the next morning that another space had opened up until Monday, Memorial Day. We took it, because it meant we could relax, stay near the coast, and also visit Monterey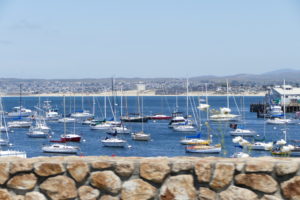 and Carmel. We were really relieved that it worked out that way, because otherwise we would have maybe ended up having to wing it, which we didn't really want to do.
I really wanted to show Tracy the famous 17 mile drive through Pebble Beach and with the help of an old friend who lives in the area, we got the grand tour. Though the crowds caused quite a lot of traffic, we still managed to hit all the good spots, including a photo opportunity at the Lone Cypress!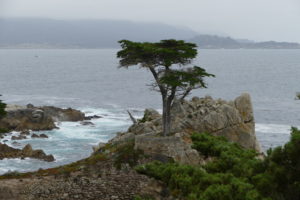 After Memorial Day we stayed at the Paso Robles RV Ranch,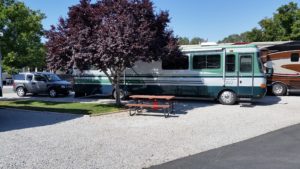 which was also very pleasant (I think we will definitely visit again) as well as the Flying Flags RV Resort in Buellton, another rather nice park.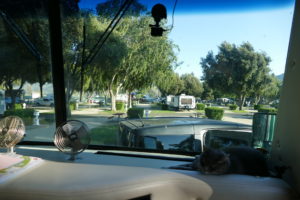 We're now heading further south and will arrive in L.A. soon. At first we will still be staying outside the city though, until E3 is about to start!